Yay! Finally a day to myself to reminisce and share about my birthday! :)
The week started out wonderfully with my sweet husband leaving me little surprises to wake up to every morning. :) He is so thoughtful. These flowers were my first surprise gift.
As horrible as I am with houseplants, I have actually managed to keep this one alive and healthy looking so far. :) Maybe it will make it to my 24th birthday!
Ok, so a little back-story before I get to the present. I have been bugging Doad for months about wanting an iPad for my birthday. We share one laptop and technically it's "his". He bought a Macbook before we were married, but I am definitely more attached to electronics than he is so I had basically adopted it. He he.
Sharing one computer has been working out fine, but since I started selling Avon and blogging this year, I think my computer usage has increased quite a bit. Along with Facebook and personal email, I now also use it to place orders, to advertise and email customers, to blog, to read blogs, etc. So I've been dropping shameless hints about how having an iPad would allow us to both be able to do what we want online at the same time.
Most of these hints carried an equal weight of seriousness and silliness. I knew we were on a budget and that an iPad is a pretty pricey birthday gift for our family. So I was kind of just enjoying giving him a hard time. :-p As much as I hoped to join the "cool kid club" on my birthday and finally own an Apple product of my own, (I don't even have an iPod...sad, right?) I wasn't expecting to get one at all. In fact, I had been trying to save up cash from several haircuts and colors I had recently done so that I could put it towards one later this year.
Well the night before my birthday, Doad hid a gift under the pillows on our bed. And you guessed it... it was an iPad! :) Isn't he the best ever?! :) He knew I had work off the next day and wanted me to be able to play around with it on my actual birthday so he gave it to me a night early. So thoughtful. :)
I spent the next day at my family's house. Mom made a delicious breakfast and we just spent time relaxing and catching up. My siblings enjoyed the iPad and convinced me to download a couple of games for us all to play on it. :) Then I went home to get ready for evening celebrations with Doad.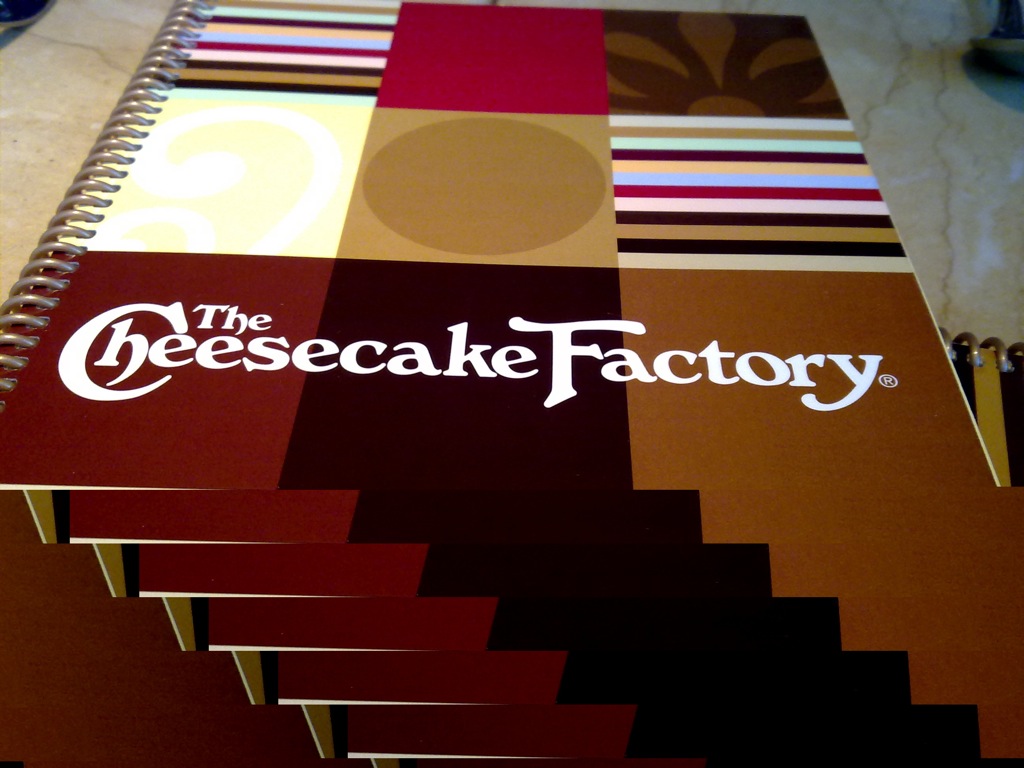 He took me to one of my favorite places, The Cheesecake Factory! :) Yum!!! Then we went to the movies and laughed it up with Meryl Streep and Tommy Lee Jones. So funny. But SOOO awkward! lol.
I forgot to take pictures of our delicious food. Or of ourselves at all... lame, I know. :( But I did remember the cheesecake which really is all that's important, right?
DEE-licious!
We got back home and I think my favorite part of the whole day was just being able to fall asleep in Doad's arms. I get to do this every night, but I will never stop being grateful for it. I truly do feel like the luckiest girl in the world to be married to Doad. He is my best friend and and the best person I know. He loves me more than I ever thought a person could love someone and I feel so blessed to be able to celebrate with him. It was a wonderful birthday spent with my husband and sweet family. I am a lucky girl, indeed! :)