Well, hey there! :)
I'm 25 years old and married to my sweet husband who I refer to as "Doad".
And a complete goofball. :)
I'm half-Asian, but most people guess wrong and start talking to me in Spanish when they see me.
I'm actually kind of jealous that I don't speak Spanish. I think speaking more than one language is awesome and totally want to learn it one day.
I'm the oldest of seven children, and at 5'1" I'm on track to be the shortest one of them all. :)
My favorite color is blue, pretty much any shade, but my favorite hair color is purple.
I was born and raised in Maryland and, apart from two years in Texas, have lived in Maryland my whole life.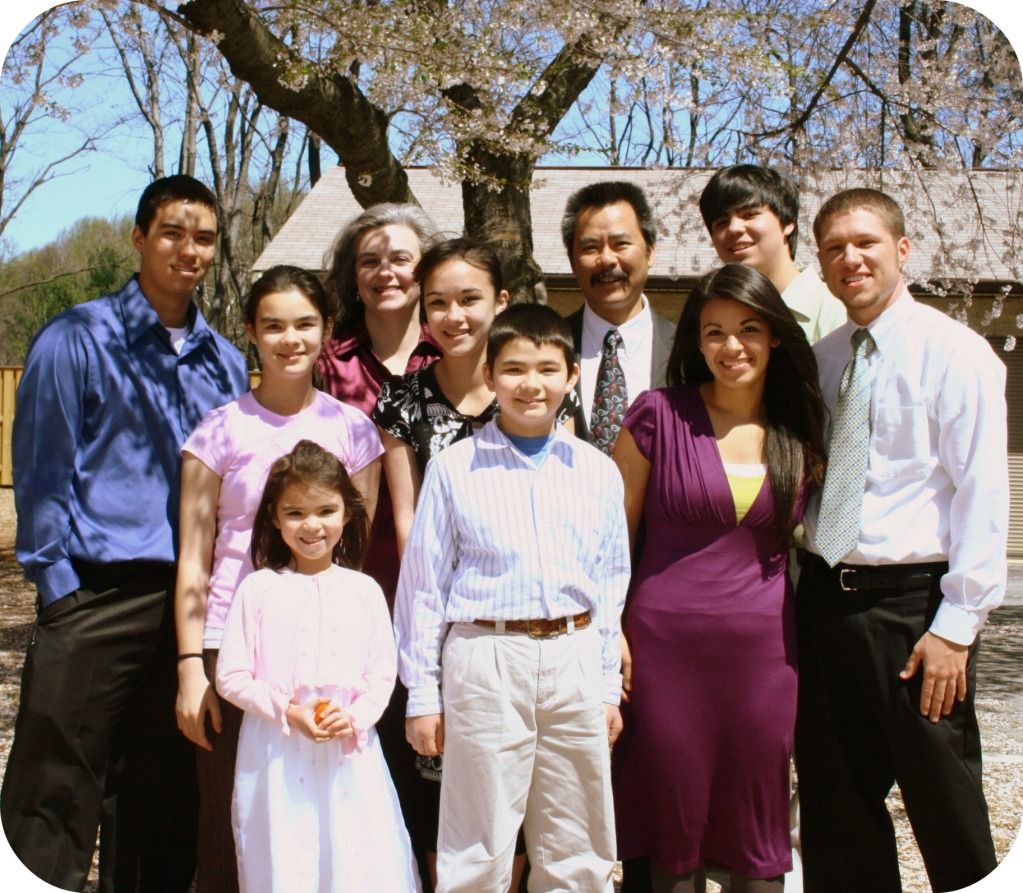 I opted for cosmetology school instead of college, but after a few not-so-great experiences, realized I loved it more as a part-time gig than as a career. I now work as a nanny part-time and am going to school to be a health coach!
I still love to do hair for friends and family.
I also love reading, doing puzzles, drinking coffee, sleeping, and laughing.
My favorite place to be is at the beach with Doad.
I have a pretty easygoing personality, but am also pretty passionate and competitive.
I don't like to give up easily - my husband calls me tenacious.
I'm a real scared-y cat: movies, being in the dark alone, snakes... I will cry. :/
I was a blog stalker lurker for quite a while and all the creativity, transparency, and friendliness really made me want to be a part of the blogging community. I blog to stay creative, to share what's on my heart, and to keep track of all the little blessings that come my way.