Hee hee! August 9th in case you're wondering! ;)
It's officially my birthday month!!! :) What better way to celebrate than with a birthday giveaway, right? I took 23 of my hard-earned dollars (cuz I'm turnin' 23!) and bought one lucky winner some of my favorite Avon/Mark products. Here's what's up for grabs: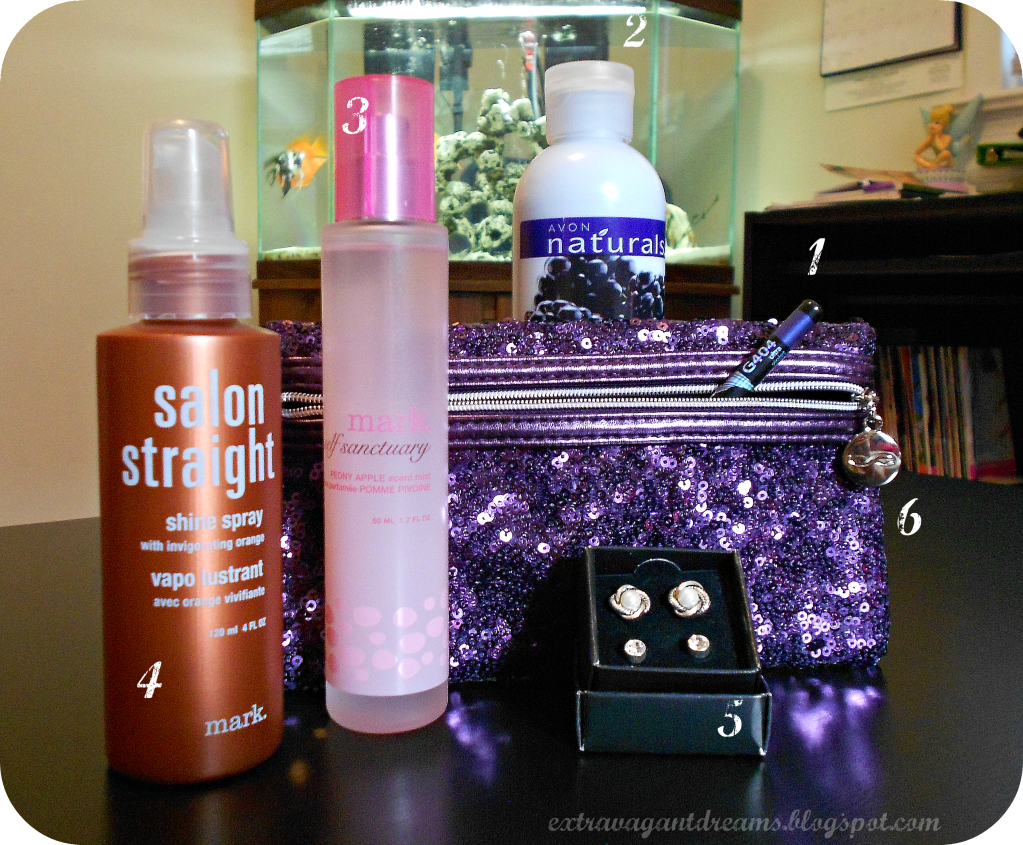 1. Avon Glimmersticks Chrome Eye Liner in Ultra Violet - This stuff is like gold to me. Seriously. I bought one just to try it out and loved it so much, I got another. Then another. My name is Jessica and I'm an eye liner addict. The end.
2. Avon Naturals Blackberry & Vanilla Hand & Body Lotion - Smells sooo good! You're gonna want to eat it... Don't.
3. mark. Self Sanctuary Peony Apple Scent Mist - More smell-very-good loveliness. :) L-O-V-E this fragrance!
4. mark. Salon Straight Shine Spray With Invigorating Orange - Works with all hair types and gives you a nice, glossy shine without weighing hair down. And... it smells good too. :)
5. Avon Pearlesque and Rhinestone Interchangeable Earring Set - I think these earrings are cute and darling, and yet sophisticated and classy all at the same time. I don't have them yet, but have been contemplating buying myself a set... maybe a b-day gift to myself? :)
6. Avon Empowerment Coin Purse - Cute little going out purse to add some splash to an outfit. I also like this purse because 100% of net profits for this purchase is donated to the Avon Foundation to fund programs to end violence against women.
So there you have it. I think that makes a nice little goodie bag, don't you? One winner takes all.
Contest is open to US only. It starts now and ends on the 8th at midnight so I can announce the winner on my actual birthday. :) Enter using Rafflecopter below.
Good luck! :)
a Rafflecopter giveaway