I have been having a lot of fun doing my nails lately - Pinterest has gotten me addicted to trying new designs. I decided I needed to order some dotting tools and brushes to try some of these adorable ideas. Here is my first attempt at using the dotting tools. :)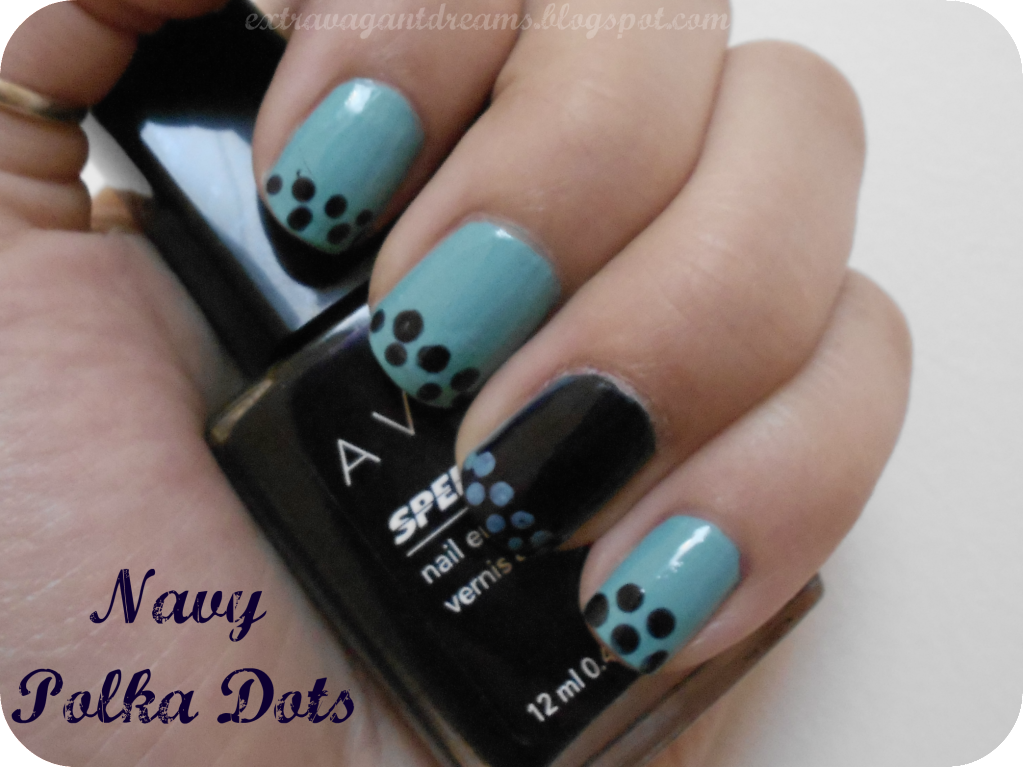 What I used:
Base Color:
Robin
by Julep
Accent Nail and Polka Dots:
City Navy
by Avon
Top Coat: L.A. Colors Top Coat
I signed up for my first Julep box last month and got two cute polishes. One was a "juicy, watermelon red creme" called Rose that I used for the red in
this manicure
. The other was a "Robin's egg blue creme" called Robin and is shown above.
The box also came with some toe separators and some great smelling Pedi Creme. I haven't been using it consistently enough to know how well it really works, but it smells wonderful and feels nice and light on my skin.
The best news about this box is that I was able to get it for only a penny! I tallied up the cost of these two polishes and the Pedi Creme and the total was about $50. Yay for savings!! :) I love getting a deal and I think this is a pretty fantastic one! If you are interested in these kinds of savings, here's the
link
, and here's the code: PENNY
Happy Saving! :)
Linking up with:
PS. Have you entered my birthday giveaway yet?? Only two more days!!!!