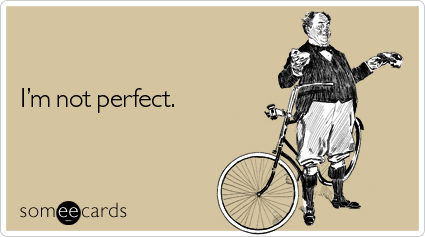 Ok, I'm falling into that trap again. I'm not writing anything cuz I don't have time to finish the "perfect" looking post that I've made up in my mind. But I told myself I was gonna write, perfect or not, so here it is.
Hubby was gone on a business trip last week and worked his tail off (seriously, he went to the job site at 5:30AM and got back to the hotel at 9:30PM, what psycho boss makes you do that?)
Business trips are hard for me in the first place, especially when evening comes. I just don't do well and it makes me sad to fall asleep alone. But they're extra hard when the trips aren't going well for Doad.
When he got to the job site, they were not ready for him and his coworker at all (hence the 16 hour workdays to get everything finished in time). He didn't even eat lunch that week, just Burger King on the way in the morning and then a sit down at the hotel restaurant at 10 at night... Then he'd go back to his room and work some more.
We'd Skype at midnight while he was trying to get some emails banged out and settle things in the office. Because, of course, no one was watching his back while he was out of town, so he had clients back home waiting for him to get work done and wondering why it was taking so long. Ugh!
I know what you're thinking: either he gets paid really well, or he needs a new job!
He needs a new job ;P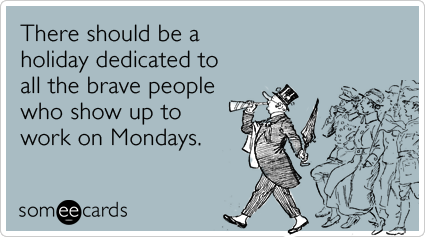 But that's probably not happening anytime soon so we're just trying to make the best of it. It's strengthened my encouraging skills (I hope!) and it's definitely strengthened his self-confidence skills. We have both learned a lot through this job and I am thankful that we've been able to grow from it, but I still hate it when he goes on trips.
Thankfully, my sewing keeps me busy and I always do some retail therapy when he's gone too. (A full closet to balance out the empty, hubby-less bedroom) ;)
So that was my week last week. Doad is now safely home where he belongs and we are excited to get the weekend going. We are starting off by taking a couple of friends to our favorite pub tonight and ending with one of my sweet nephews' baptism on Sunday. With lots of fun in between of course. :)
What are your weekend plans?
How do you keep your hubby encouraged during tough work weeks?