Well folks, I apologize for the most anticlimactic shop launch ever. My only excuse for not posting since then is that I have been busy sewing Christmas gifts and new shop items to help plump up my bare little inventory. I hope to have a shop update for you on Thursday. I also hope that by saying these things that I will actually post it for you on Thursday. ;)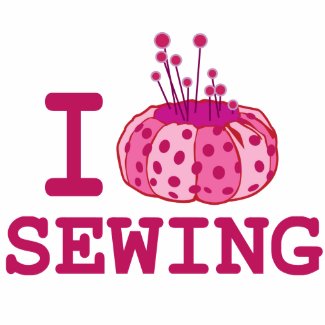 So what else is new? Well... lets see. Hubby went on another business trip. This time it was in country. Good 'ol Kansas for a week. I still hate it when he leaves, but I must say that my sewing machine was a good companion while he was gone. I think this sewing thing is turning into a near obsession. Although, I have completely neglected it all weekend since Doad came home, but what can I say? I had to catch up on all the cuddles we missed while he was gone!
We also finally decorated our house for Christmas. We ran out of time before Doad left so Saturday was all about the decorating! Our tree makes our house smell oh-so-lovely and even Ava likes it. She has completely rearranged our tree skirt and likes to drink the water from the tree stand haha.
Sunday morning we got all dressed up and took Christmas pictures! Cute little Ava was a perfect angel and posed so nicely for us. And isn't my husband just the hunkiest? :) I adore him.
I also painted my nails, because along with sewing, it's one of my favorite things to do. And since we celebrated a wicked awesome win this Sunday (and last Monday!), I decided to show a little team pride and do a Redskins themed mani. What do you think?
I apologize for the blurriness - I didn't get a chance to take pics in the daylight and this is the best my lil' ol' camera could do with indoor lighting. Here's what I used:
Base Color:
Keira by
Julep
"French Tip":
Felicity by
Julep
(and Hole Punch Reinforcers from Target)
Glitter:
Vivien by
Julep
Top Coat:
Hardwear P.D. Quick Top Coat by
Butter London
*
Your turn! Do you have a team inspired mani to show me? I'd love to see it! Post a link in the comments and I will be sure to check it out. :) Have a good week everybody! I'll see you Thursday. :)