Like my post title? :)
The creative juices are running slowly today! That's the best I had... sorry.
A while back I got a super awesome deal on some E.L.F. cosmetics products thanks to this lovely little website
here
. Awesone = I paid $1 + shipping and that's all! :) I got tons of goodies including six nail polishes. I most definitely did a happy dance when this package came!
I used three of the E.L.F nail polishes on today's manicure along with some gold striping tape. I'm definitely not an art major or anything of the sort so I wasn't sure how well the pink and brown were working together. I think adding the gold glitter on top of the pink nails and the gold stripes on the brown helped tie it together a little better. What do you think?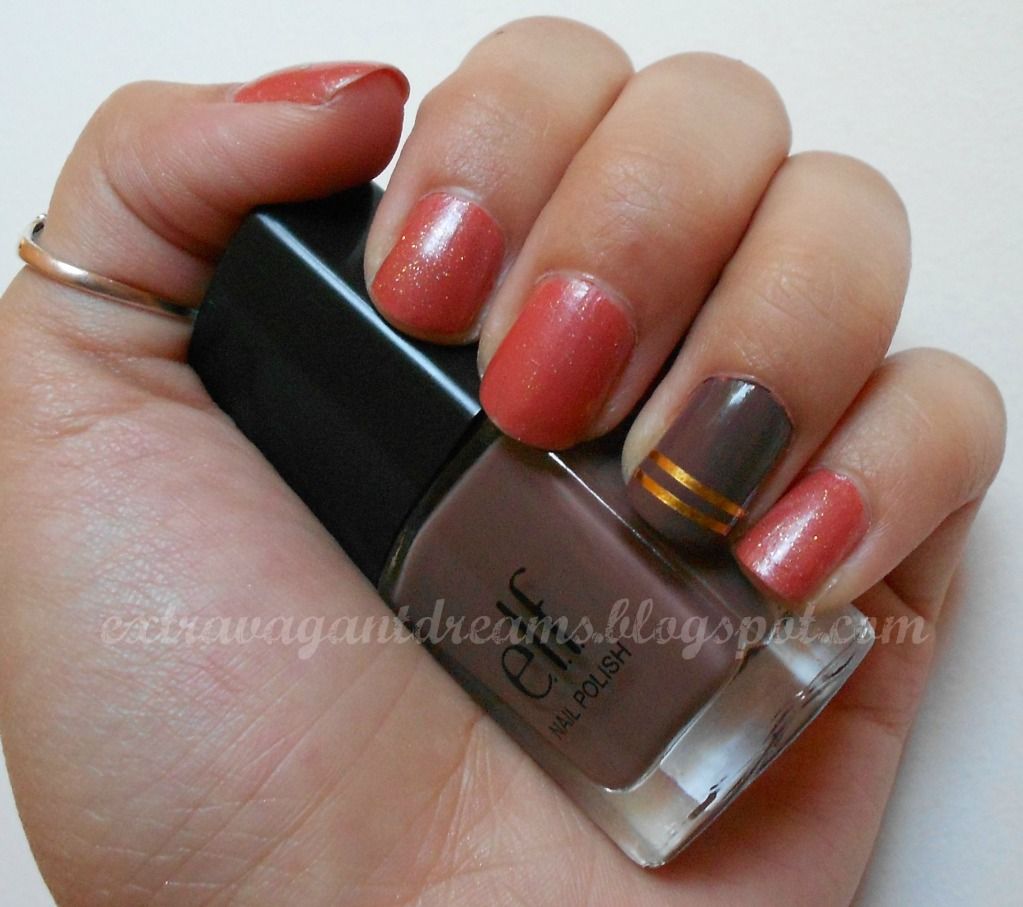 What I used:
Champagne
by
E.L.F. Cosmetics
Smoky Brown
by
E.L.F. Cosmetics
Golden Goddess
by
E.L.F. Cosmetics
Gold Nail Tape Stripes
from Amazon
Linking up:
Happy Monday, everyone! Wishing you all a wonderful week!